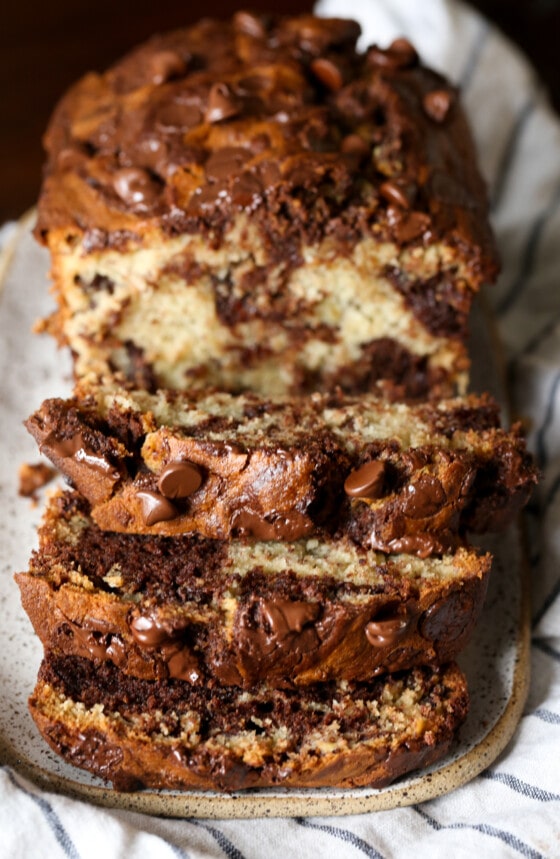 You'll be surprised how easy Chocolate Marbled Banana Bread is to make! This banana bread recipe has it all: a moist, fluffy crumb, dots of chocolate chips, and a gorgeous chocolate banana swirl. 
Make sure to try my Chocolate Chip Banana Bread too! I use a special trick to make it the best!
Chocolatey Marble Banana Bread
In case you're new around here, I'm a huge fan of banana bread.
Continue reading Chocolate Marbled Banana Bread at Cookies and Cups.
Cookies and Cups
Read More